Suffering and joy teach us, if we allow them, how to make the leap of empathy, which transports us into the soul and heart of another person.

ln

those transparent moments we know other people's joys and sorrows, and we care about their concerns as if they were our own.
Fritz Williams
You often hear people speak of family suffering. When one hurts, we all hurt. When one struggles, we all struggle. As you know, this Coast Guard family is small in a way when compared to the proverbial families of the four other armed services. While we may be small, we have a gigantic collective heart. From what I have been fortunate to see, on a number of occasions, is that the Coast Guard family responds in times of need, grieving and despair. This is not just in cases of natural disaster or foreign aid. Rather, the embrace of this family is ever present when one of its very own members is in need.
A man on the West Coast, does his job and performs for the Coast Guard. He often leaves his family as part of that job. We all know how that goes. The family plugs along, doing what they do--trying to maintain normalcy and balance. This isn't any situation though. This is just any family. This is a family made of two amazing parents, one beautiful girl and her wonderfully loving brothers. Many of you have heard of, read of, and maybe even know the Fox Family. Back in June of this year, Amber, wrote about a
Coastie
kid, by the name of
Hadley Fox
, and her family here on
Waiting for Ships
.
Hadley is now in hospice care, four years and four months after first being diagnosed with a brain tumor. After relapses and new tumors were found earlier this summer, according to Angela Fox, Hadley's mom, "Hadley's family and Medical team made the heart breaking decision to end treatment and live life 'the Hadley way'."
From what I know of Hadley, she is a beautiful child with an amazing spirit. Everyone says this! A picture I found on her family's
Caring Bridge website
says it all, so perfectly about this precious gift of a girl.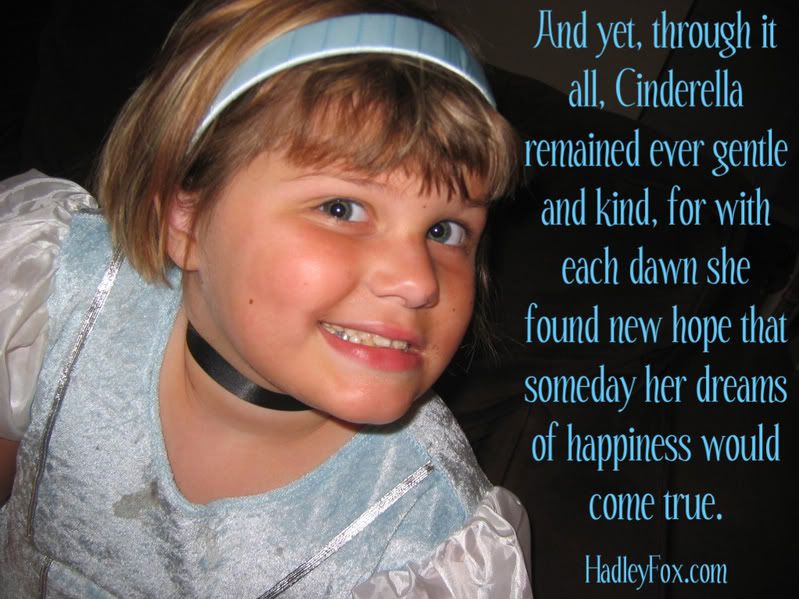 I am writing this today because my heart is breaking for this family. As a parent, well....really, it's just more than I explain. As a Coast Guard family member, I feel a part of her family, and what she and her family are going through make me hurt.
The outpouring of love and support that exists for this family is of great magnitude. People have contributed to a fund called "
Hadley's Magic Days
" to give her a little more magic in this stage of her life. A birthday ball was scheduled for this month, but I'm not sure of the status at this point as a result of the hospice care. I truly hope that Hadley bug can still have the most wonderful birthday celebration ever. She deserves so much happiness in return for the happiness she has given so many others despite her illness.
Peace, happiness and love to the Fox Family. Hadley, you are thought of each and every day, by so many. So, very many.